RTT – REINFORCED TEACHER TRAINING FOR NUBRA & KHALTSI
The journey so far – Phase I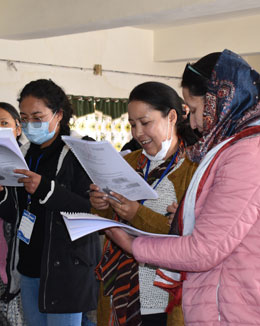 RTT-REINFORCED TEACHER TRAINING FOR LAHDC, LEH LADAKH
The vision and the main goal of Reinforced Teacher Training.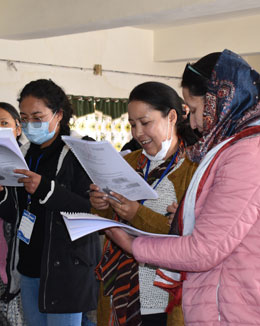 DIGITALIZATION OF SCHOOLS
Welcoming remote communities and individuals to digital India.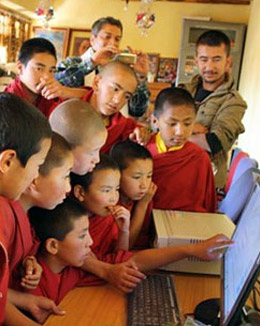 GOLDENMILE E-LEARNING ALLIANCE
GML e-Learning Alliance is a platform to facilitate various other organizations
E-LEARNING WORKSHOPS/INTERACTIVE SESSIONS
We try to provide new skills, information and an interactive learning sessions.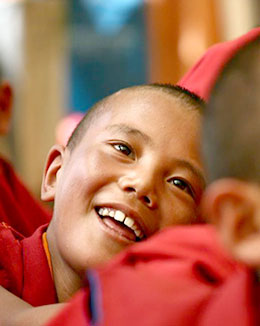 E-BODHI
During the Goldenmile learning 2017 yearly launch, participant educators
OTHER INITIATIVES
In the year 2016 on 3rd September, GML was approached by a uneducated woman in Ladakh working as a serf/attendant/peon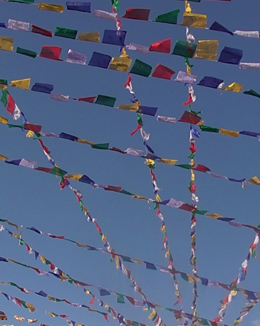 2018
Lamdon Shey
143 students – 16 Teachers
Gompa School
45 students – 6 Teachers
Cent.Resi.School
140 students – 25 Teachers
Govt. Middle School
50 students – 12 Teachers
Sakya Nunery
50 students -5 Teachers
Gompa School
112 students -6 Teachers
CIBS. Jr School
273 students -30 Teachers
CIBS.Senior School
500 students -34 Teachers
Druk Padma School
850 students -38 Teachers
Duzin photang Sc. Zangskar
150 students -10 Teachers
2017
Lamdon Sc. Leh
900 students -115 Teachers
Mahabodhi Sc.
510 students -27 Teachers
Lamdon Sc. Thiksey
52 students – 11 Teachers
Jamyang Sc. Murtsey
332 students – 17 Teachers
SECPAD Karsha Sc.
116 students – 9 Teachers
Chang-na sherap Gompa Sc.
111 students – 7 Teachers
Imamia Sc. chuchot
530 students – 35 Teachers
Govt.High Sc. Khaltsi
180 students – 18 Teachers
Thiksey Gompa School
15 students – 2 Teachers
2015
Hemis Gompa School
4th Smart Classroom
Lamdon Model School
5th Smart Classroom
Shey – 198 students
Suchucul Gompa School
6th Smart Classroom.
Goldenmile Learning presents its mission to
HH Dalai Lama at Leh, Ladakh
2013
Thiksey Gompa School
20 students – 1st Smart Classroom
Lamdon Thiksey School
2nd Smart Classroom
Lamdon Thiksey School 2nd Pilot
100+ students, 52 boarders
Orphaned and semi orphaned children
Est 2008 by HH Dalai Lama. Jamyang school. 3rd Pilot
Nursery to Class 8th
298 students which includes 139 girl students
Journey so far: 26 schools, 423 teachers, 5675 students
The journey ahead: 100 schools, 1000 teachers, 15000 students.
HELP US / BECOME A VOLUNTEER
TESTIMONIALS
I loved the workshop very much as it is really a new and unique kind of a training. You have given us a new insight to look at a second language and how to learn it naturally by following the key principles of second language acquisition. But, the duration of training was really short. We are looking forward to receive such great trainings in near future as we really need them to be more effective and professional.
This was a wonderful workshop. You made us aware of what second language acquisition is all about, the principles, techniques and the skills and of course, the amazing activities which I am going to apply in my classroom. Thank you Goldenmile!! Thank you team for the delicious food and the king like service.
Thank you Goldenmiles for giving us chance to attend this training. It was really a great time and we have learnt a lot in these 2 days.The digital part also was awesome. Thank you so much Dr. Neepa for giving us so much new information. Thank you ma'am Rinchen and her team for great service and food.
The training was different from all the other trainings we have had before. Activities like "JAM" and "Jumble words" are very refreshing and I quite liked them.
The workshop was wonderful and we had many new things to learn. It was very well organized although there was little shortage of time. It should be longer. I liked running dictation activity the most. We hope to get this kind of workshops again in future.
I feel, I got a golden opportunity to gain such a nice training. Now, I am curious about English teaching. We have learnt a lot about how to acquire a second language. Running dictation was the most joyful activity.
I had tremendous experience with Dr. Neepa and her team. Got to learn so many new things about second language acquisition. I loved the activity part the most. To create a friendly environment for my students. I would surely implement these in my school.
It was amazing, geting to learn new techniques and ideas about SLA and active participation of each participants.